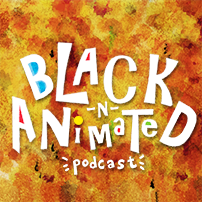 Hey there everyone, we're Breana Williams and Waymond Singleton and we're here to announce a new animation podcast...BLACK N ANIMATED!
Black n Animated Podcast strives to educate, inspire, and empower black creatives pursuing careers in animation. 
We talk to black industry professionals that work in all aspects of the field of animation. And discuss topics about the animated stories that shape who we are.
The first episode comes out March 25th, and then every other Sunday after that.
So follow the podcast by going to blacknanimated.podbean.com. And be sure to follow us on Instagram and Twitter @blacknanimated
We'll catch ya on the flipside. Later days!