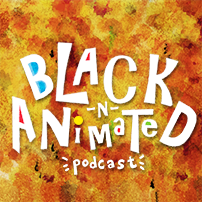 WELCOME TO THE CREEK!
In this BW/WB episode we check out Craig of the Creek! We don't get a lot of cartoons for kids with black main characters so we were EXTREMELY excited to talk about the show.
Have you seen Craig of the Creek? Whats your opinion? Shoot us an email at >blacknanimated@gmail.com< and let us know what YOU think! And tell us how you pronounce "GIF" (ie, tell Waymond he's wrong)
And don't forget, you can subscribe to the podcast at  blacknanimated.podbean.com
And be sure to follow us on Instagram and Twitter @blacknanimated
LATER DAYS---
P.S Craig says "Just like I drew it"